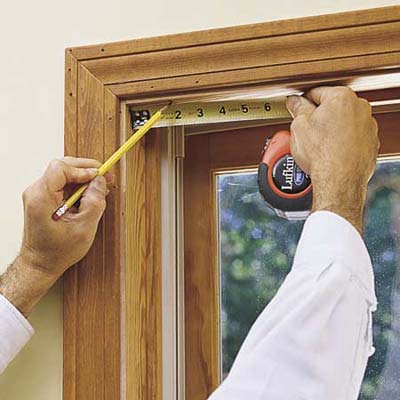 Remove any existing curtain and drapery hardware that might interfere with installation of the cellular shade.

Check the hardware that comes with the shade to make sure all brackets and mounting screws are included.

Next, measure 2 inches in from each side jamb and make a mark on the head jamb above the window.