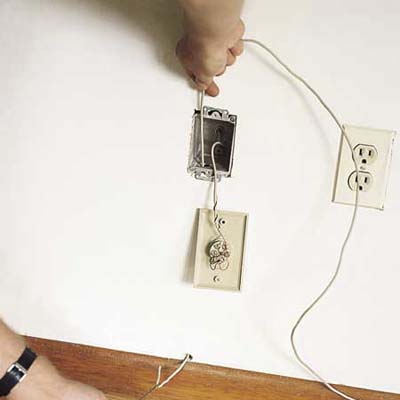 Bore a 3/8-inch-diameter hole through the wall directly below the jack and just above the baseboard.

Cut and straighten a wire clothes hanger with pliers, then bend a narrow hook on one end.

Feed a length of quad-wire telephone cable down through the hole in the jack box.

Push the hooked end of the wire through the hole in the wall, grab the cable, and pull it into the room.