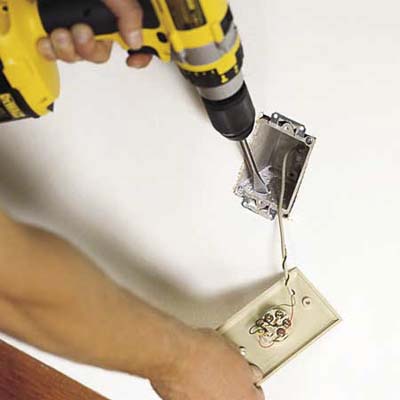 Even though phone wires carry very little electricity, play it safe and disconnect the line you're working on by taking the phone off the hook.

Unscrew the cover plate from the existing flush-mounted phone jack, but don't disconnect any wires.

Using a 1/2-inch-diameter spade bit and a cordless drill/driver, carefully bore a hole down through the bottom of the jack box.

TIP: Don't work on phone lines during an electrical storm.