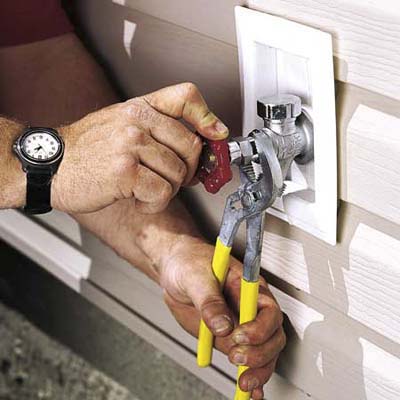 Now you can secure the faucet to the house with two 1 1/2-inch0long weather-resistant screws. Drive the screws through the mounting holes int he flange.

Slide the stem assembly into the faucet and tighten up with pliers.

Close the drain nut on the shut-off valve, then open the valve and check for leaks.

Now go back tot he new faucet and turn it on. Allow the water to run for a few seconds to flush out any excess flux.

Tip: For extra weather protection, wrap the faucet's pipe with pre-slit foam or fiberglass pipe-insulation tubes.