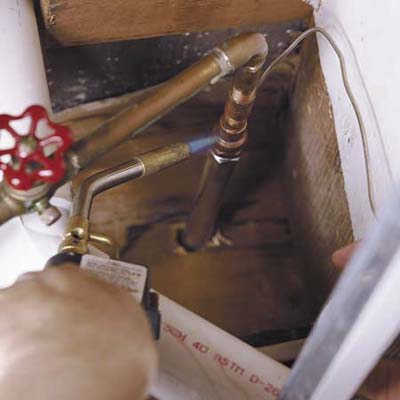 Slide a 1/2-inch coupling over the end of the water-supply pipe.

Insert the short pipe section into the coupling at one end and the adapter at the other.

Solder the three joints using a propane torch and lead-free solder.

Wipe the joints clean with a thick cloth, being careful not to touch the hot pipe with your bare hand.

Tip: Remember to clean all the pipe endsand fittings with emery cloth and a wire fitting brush, then apply flux to all connecting surfaces before soldering.