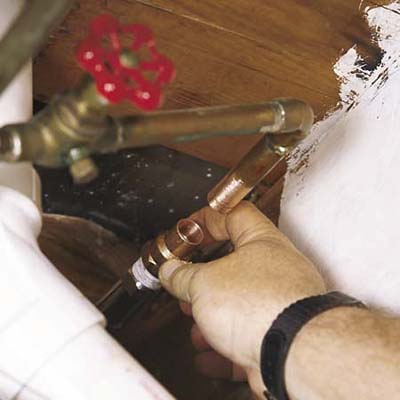 Thread a 1/2-inch female copper adapter onto the end of the freezeproof faucet, then tighten it with a wrench.

Meaure the gap between the adapter and the water-supply pipe you cut; add 1/2 inch and cut a length of new pipe to fit or use what's attached tot he old faucet.

Tip: Fit an adjustable wrench on the wrenching surface, next to the threads, to hold the faucet steady as you tighten the adapter.