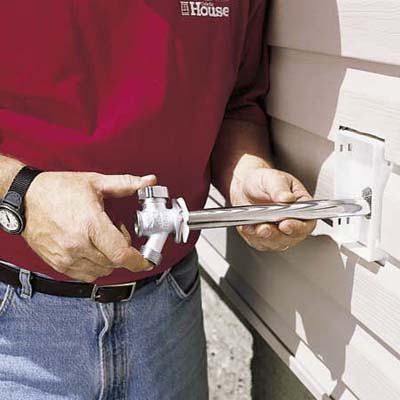 Wrap the threaded end of the new faucet with Teflon plumber's tape, then slide it through the hole and press the flange tight against the siding. Don't screw it in place just yet.

If the hole is a bit too big, pull ou tthe faucet a few inches and fill the space around the pipe with a thick bead of adhesive caulk. This will help to seal out the cold.

Now, move inside and bring with you all the fittings and tools for making the plumbing connections.