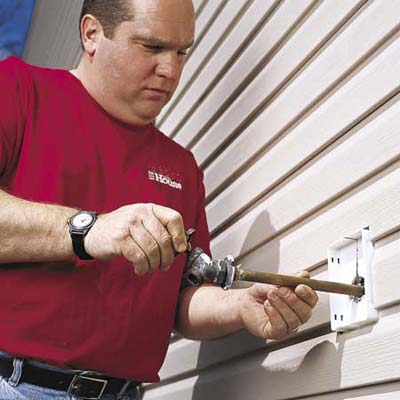 Go outside and remove the two screws holding the old hose faucet to the house.

Carefully pull the faucet out of the wall. If its flange is trapped behind a piece of siding or trim, use a pry bar to work the flange free.

Tip: Don't discard the old faucet just yet. You may be able to use the part of the supply pipe that's attached to it to connect the new freezeproof faucet.