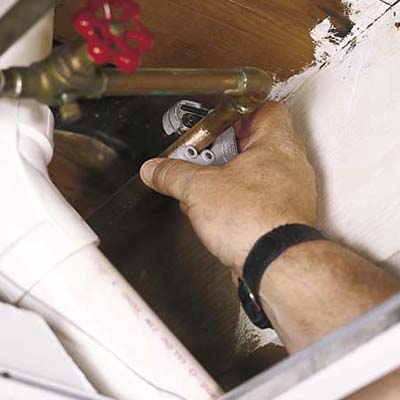 On the inside of the wall, find the horizontal pipe coming from the hose faucet. Estimate where the new freeze-proof faucet will reach, add 6 inches, and make a mark.

If the pipe is copper, use emery cloth or 100-grit sand-paper to clean this area.

Cut copper pipe at the mark with a mini hacksaw, tubing cutter, or close quarter tubing cutter.

Tip: When using a tubing cutter, make at least one full revolution around the pipe before tightening its knob a turn.