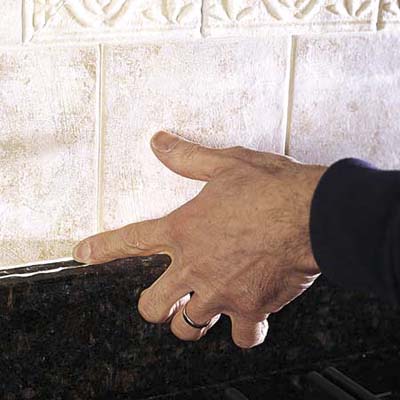 • After grouting the entire backsplash, clean the surface with a soft sponge and clear water, rinsing the sponge often. Wipe diagonally to the grout lines so as not to pull any grout from the joints.
• Wait 30 to 45 minutes for the grout to set and for a hazy film to appear on the tiles, then buff off the haze with a clean, dry cloth until the tiles shine.
• Squeeze a thin bead of tub-and-tile caulk, the same color as the grout, into the joint at the very bottom of the backsplash, in the corners, and between the tiles and the cabinets. Smooth with a wet finger.