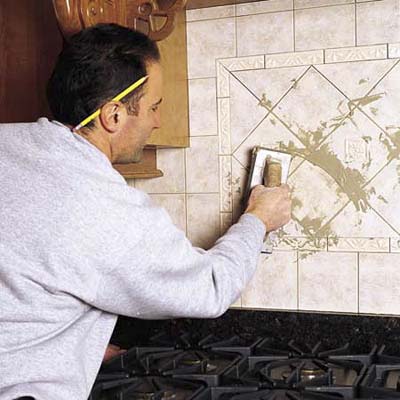 • Allow mastic to dry overnight.
• The next day, mix a batch of unsanded tile grout (sanded if grout lines are wider than 1⁄8 inch) in a clean bucket, following the directions on the carton.
• Scoop some grout out of the bucket with a rubber grout float and smear it across the surface of the tile diagonally to the grout lines.
• Pack the grout deep into the joints, but don't get any into the seam between the tiles and the countertop or existing 4-inch backsplash.