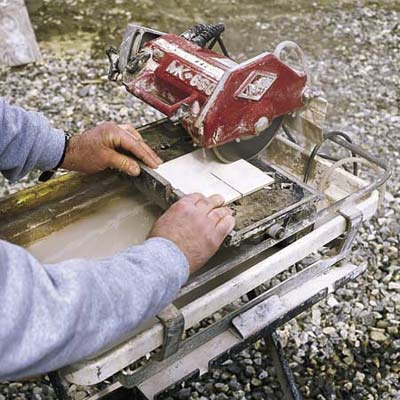 • Mark any tiles that need to be notched around a cabinet corner, switch box, or electrical receptacle.
• Lay the tile on the sliding table of a rented motorized wetsaw (easier for shaped cuts) and push it forward into the diamond-abrasive blade to cut one side. Pull back the table, rotate the tile, and make the second cut.
• Use tile nippers to remove any material in the notch.
• Finish tiling the backsplash. On inside corners, butt the edges of the tiles against the tiles on the adjoining wall, leaving room for caulk. Install bullnose tile at open ends of the backsplash and at the top if there are no upper cabinets for the tiles to butt against.