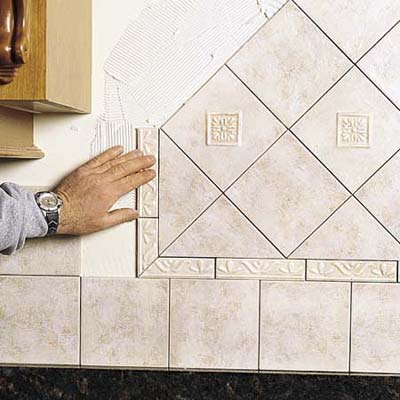 • With a geometric mural like the one shown here, it's important to dry-fit all the tiles to be sure you have all the pieces cut to the right size.
• Apply mastic to the mural area on the wall and set the tile into the mastic, using your original plumb line to center the design.
• If appropriate, establish the outline of the mural with listello border tiles, pressing them into the mastic along the edges of the design.