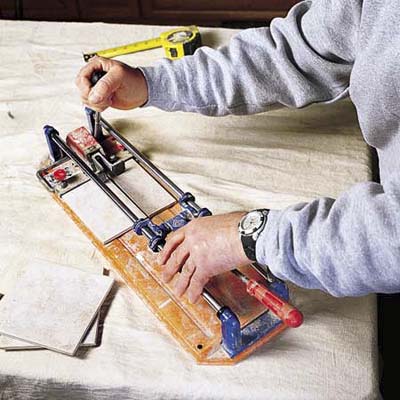 • When you get to a cabinet or pattern edge that requires you to trim a tile with a single straight cut, place a full tile in the space and mark it.
• Using a score-and-snap tile cutter, score the tile once (strongly) with the cutting wheel.
• Carefully snap the tile along the score line.
TIP: For convenience, keep a lightweight tile cutter next to you as you work. You can rent one for $10 to $20 a day, but if you have other projects, it could be cost-effective to buy one.