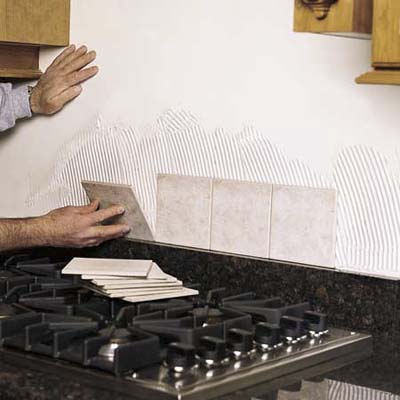 • Start setting the field tiles at the bottom of the vertical center line. Place the edge of the first tile right on the line and make sure the base of the tile is parallel with the edge of the counter (or existing 4-inch backsplash), leaving just enough room for a bead of caulk.
• Firmly press the tile into the mastic. Then continue setting tiles, working out in both directions from the center line. Continue with the next rows up until you reach the row against the cabinets or one requiring decorative tiles.
TIP: If a skin forms on the mastic surface, stop setting and scrape the wall clean. Then apply a fresh coat of mastic.