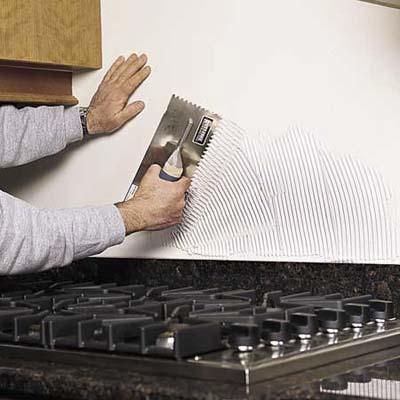 • Scoop some tile mastic or thinset out of the bucket with the edge of the V-notched trowel.
• Holding the trowel at a slight angle to its long edge, use a sweeping motion to spread the mastic across the wall, covering only an area large enough for eight tiles.
• Look for any bare spots and fill them in with mastic.
TIP: Check with the tile dealer to make certain you're using a trowel with the correct-width notches for your mastic.