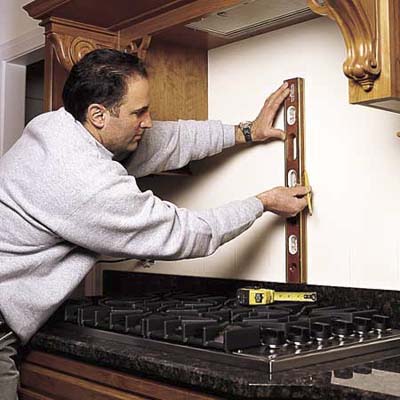 • Remove all the switch plates and outlet covers from the backsplash.
• Hand-sand the wall with 80-grit sandpaper to roughen the painted surface, then wipe off the dust with a damp rag.
• Measure and mark the exact center of the room's visual focal point at the counter level (here, it's the range).
• Using a sharp pencil and a 2-foot level, draw a perfectly plumb starting line through the center mark.
TIP: Lay out (dry-fit) your tile pattern on the floor first, to make sure it will fit evenly on the wall.