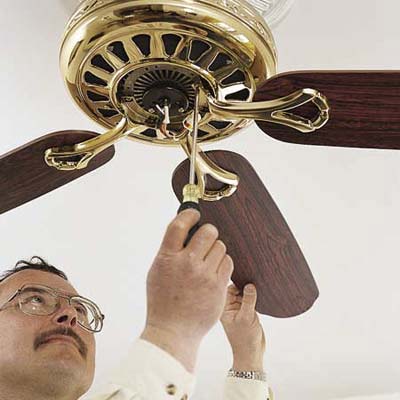 Attach each fan blade to a blade iron (the bracket that holds the blade to the fan). Then, fasten the blade irons to the motor with the screws provided.

Plug the fan's light-fixture housing into the wire hanging from the underside of the fan's motor.

Install the shades and lightbulbs.

Screw the plastic holder for the remote control to the wall beside the wall switch.