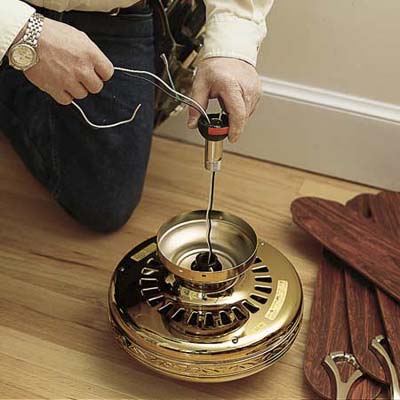 With the fan on the floor, feed the wires coming from the motor through the center of the canopy. Set the canopy on top of the motor.

Next, pass the wires through the hollow down-rod pipe.

Thread the down-rod pipe into the top of the motor. Use a wrench to tighten the square-head locking screw on the side of the pipe.

Tip: The pipe's threads have a factory-applied coating. Don't remove this coating; it keeps the pipe from unscrewing.