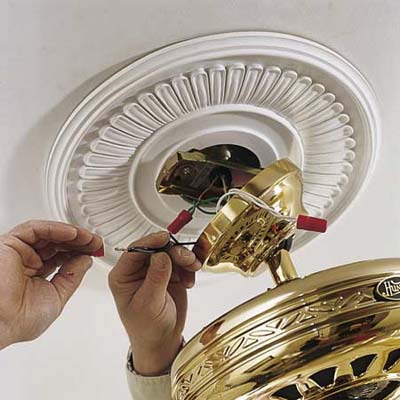 Hook one side of the canopy onto the ceiling plate.

Using twist-on wire connectors, join the two green wires to the bare copper wire coming from the cable. (If your room is wired differently from the one shown here, consult a licensed electrician.)

Join the two white wires. Then connect the two black wires. Swing the fan up into position against the medallion and secure it with the two canopy screws.