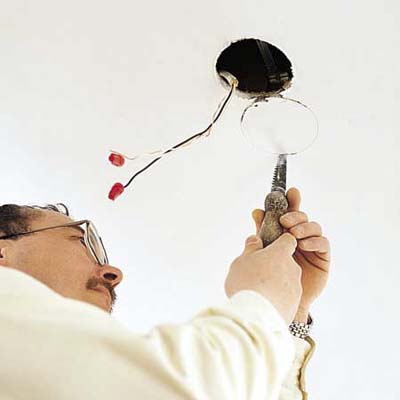 Remove the old electrical box from the ceiling. If it's nailed to a joist, pry it free with a flat bar. If it's suspended from a bar, you may have to take off a metal plate to unscrew the box; then pry the bar from the joists.

Hold a 1/2-inch-thick pancake box against the ceiling, centered on a joist, and trace around it with a pencil.

Cut along the line with a drywall saw.

Tip: Hold a vacuum cleaner wand next to the saw to catch the dust.