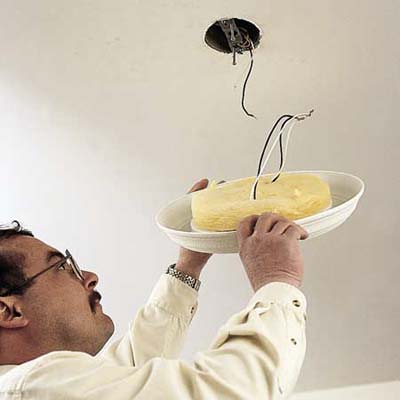 Make sure electricity to circuit is turned off and carefully remove the glass shade or globe from the old light fixture.

Unscrew the retaining nut or screws that hold the fixture to the ceiling.

Lower the fixture and disconnect the wires by twisting off the plastic connectors from the ends of the wires.