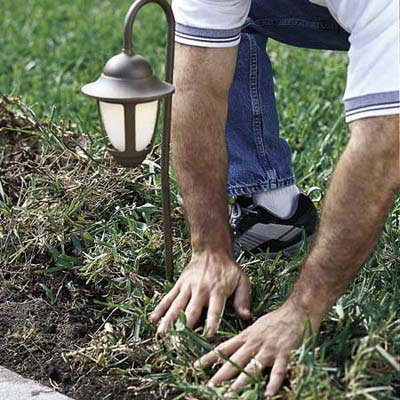 Once all the light fixtures are installed and working properly, smooth out the sod around the fixtures.

If necessary, cut the sod around the light fixtures with the shovel.

Firmly press down on the sod, then use a garden hose to soak the area with water.

Tip: In regular use, promptly replace a burned-out bulb or it will shorten the life of the other bulbs.