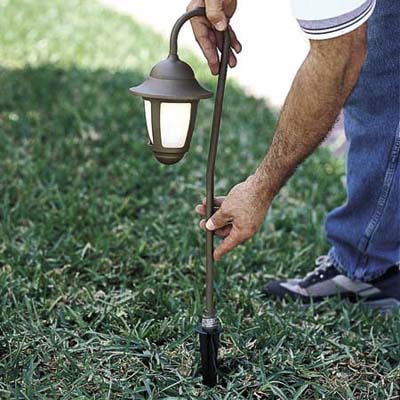 Insert the light fixture into its metal ground stake.

Using both hands, push the fixture and its stake into the ground until the top of the stake is flush with the ground. Eyeball the fixture to make sure it's not tilted to one side.

Tuck the cable and connector under the sod and stuff them into the soil, about 2 inches deep.

Continue installing the remaining fixtures in the same manner.