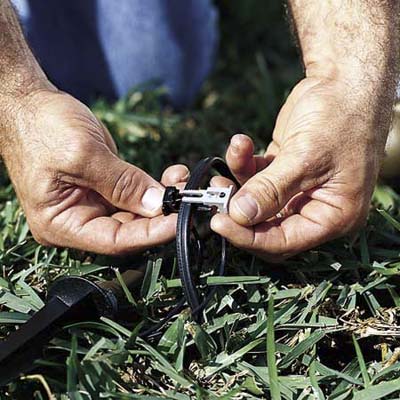 Slip the two connector halves hanging from the bottom of the light fixture over the cable that's protruding from the sod and pinch them together until you hear a click. This allows the sharp prongs inside the connectors to pierce the cable and make contact with the wires inside.

Since the transformer is plugged in, the fixture should light up, confirming the connection is good. If it doesn't, unsnap and resnap the connector, or check the bulb.

Tip: If none of the bulbs lights up, you may have a faulty transformer or outdoor electrical outlet.