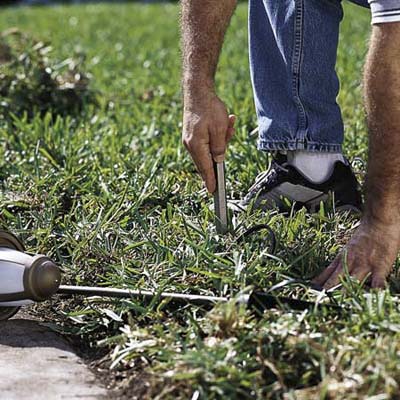 Set all the light fixtures back into position, checking to make sure they're equally spaced.

Position the first fixture as close to the edge of the walkway as possible without any part of it hanging over. (If the fixture extends into the walkway, people will constantly be bumping into it.)

Make a hole in the ground for the fixture's stake with a large screwdriver or long steel punch. Never use a hammer to drive the fixture into the ground.

Tip: Don't place a light within 10 feet of a pool, spa, or fountain.