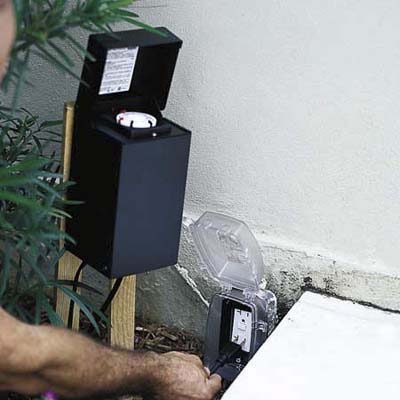 Run the cable up to the outdoor electrical outlet. Then use wire strippers to cut the cable and strip off
½
inch of the rubber insulation.
Slide the stripped wires under the two terminal screws on the bottom of the transformer. Tighten the screws all the way to hold the cable securely in place.
Drive a wood stake into the ground next to the outlet. Then screw the transformer to the stake. (It can also be mounted directly to the wall of the house.)
Lift up the "while-in-use" cover on the outlet and plug in the transformer.