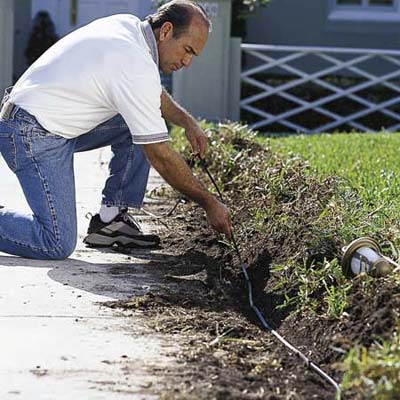 Set the low-voltage electrical cable in the trench. Leave a bit of slacked cable at each fixture point for making the connection to the light fixtures.

Smooth the soil over the trench, but leave the cable sticking up out of the soil near each fixture.

Make a slit in the detached sod where the fixture will sit and fold the sod back over the soil, keeping the cable for each fixture above the grass.

Tip: Don't bury the cable more than 3 inches or you'll have difficulty connecting the light fixture.