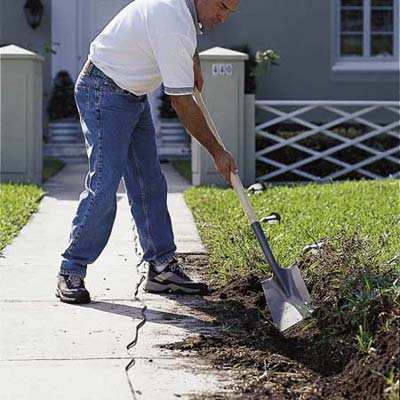 Move the light fixtures out of the way.

Take a flat-blade shovel and slide it underneath the top layer of grass, about 12 inches in from the edge of the walk. Then lift up on the handle to separate the grass from the soil, and fold over this scalped portion of sod. Continue in this manner all along the walkway.

Use the corner of the shovel's blade to scratch a 3-inch-deep trench in the soil where the wire will go.

Tip: If necessary, set the light fixtures on top of the folded sod to prevent it from flopping back down.