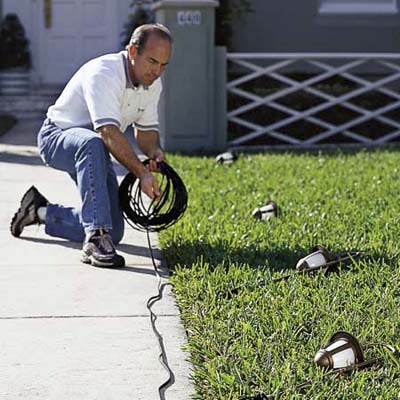 Set the pathway light fixtures on the ground where they'll be installed — usually about 8 to 10 feet apart.

Lay the low-voltage cable along the concrete walkway, following the line of light fixtures. Use 14-gauge cable for lighting systems that total 200 watts or less and 12-gauge cable for systems that are more than 200 watts.

When you come to an obstacle, such as a fence or shrub, string the cable under or around it.

Tip: Put first fixture at least 10 feet from the transformer.