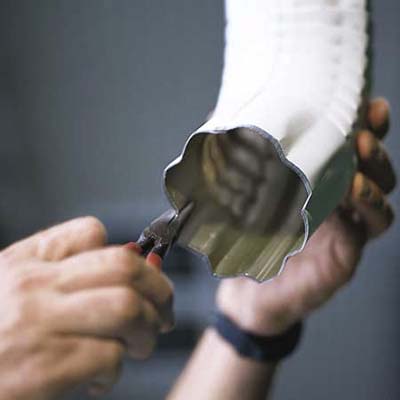 Secure the downspout outlet to the gutter with four pop rivets or screws.

Screw a downspout elbow to the outlet tube protruding down from the gutter.

Hold another elbow against the house and cut a piece of downspout to fit between the two elbows.

Use needlenosed pliers to slightly crimp the elbow to fit into the downspout (as shown).

Fasten the parts together with pop rivets or screws.

Tip: Use two downspout brackets on a one-story house and three brackets on a two-story house.