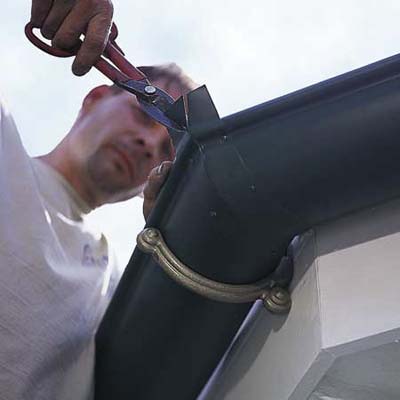 Cover the joint between two lengths of gutter at each corner with a strip miter — a 3-inch-wide strip of aluminum.

Wrap the aluminum strip tight around the underside of the gutter. Secure it with eight pop rivets or sheet- metal screws.

Cut a triangular section from the top of the strip miter (as shown) with snips, and then fold down the two flaps around the top edge of the gutter.

This joint can also be made more waterproof with the addition of a high-quality siliconized caulk.