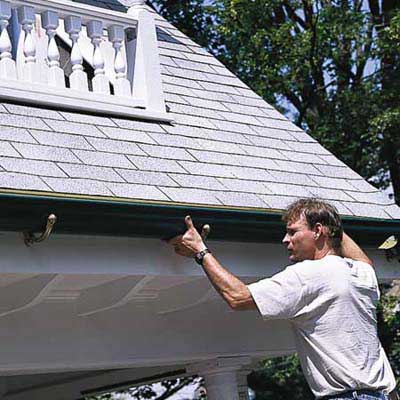 Lay the gutter into the brackets that you've lag-screwed to the fascia.

Rotate the gutter upward until its back edge slips into the hooks at the top of the back of the brackets (as shown).

Through the screw-mounting hole in each bracket, drill a 3/16-inch-diameter hole in the front edge of the gutter.

Secure the gutter to the bracket with a 1-inch-long #8-32 stainless steel machine screw and flanged nut.

Tip: Aluminum gutters and brackets can be spray-painted to match — or contrast with — the house trim.