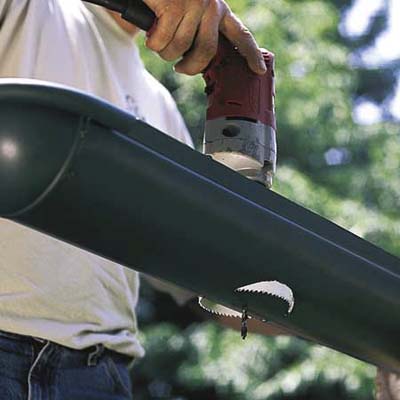 Use a downspout outlet to mark the location of the downspout on the low end of the gutter.
To do this, turn the gutter upside down and place the outlet on top.
Trace around the inside of the outlet to mark the downspout hole on the gutter.
Drill a
¼
-inch-diameter hole through the center of the circular outline.
Turn the gutter over and cut the downspout hole using a 4-inch-diameter hole saw chucked into a drill (as shown).