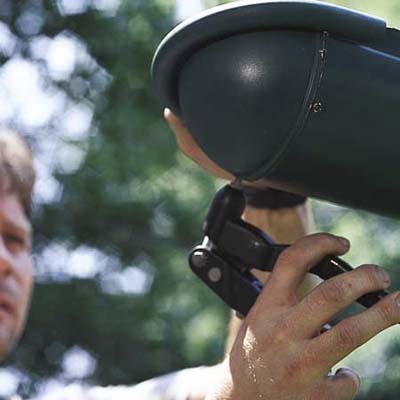 At the square-cut end of the gutter, attach a spherical end cap with aluminum pop rivets. (If the gutter doesn't turn a corner, fasten an end cap to each end.)

To do this, hold the end cap in place temporarily with a single sheet-metal screw, then drill a 1/8-inch-diameter hole and install one pop rivet (above).

Remove the temporary screw and replace it with a rivet.

To ensure a watertight joint, seal the rivets and the end-cap seam on the inside of the gutter with a high-quality siliconized caulk.