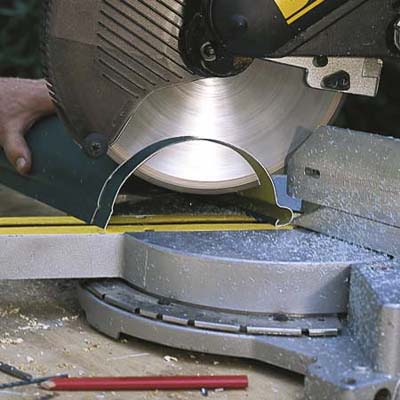 Cut gutter section to length with hacksaw and aviation snips, or with a 12-inch power miter saw fitted with a carbide-tipped finish blade (as shown).

If the gutter continues around a corner, cut the appropriate angle (typically 45 degrees) on that end.

If the run requires two sections of gutter, overlap them by 8 inches and use 3/8-inch-long, self-tapping, stainless steel screws or pop rivets, in two rows of four each, to join them.

Tip: Locate screws or rivets in the sides of the gutter, never in the bottom.