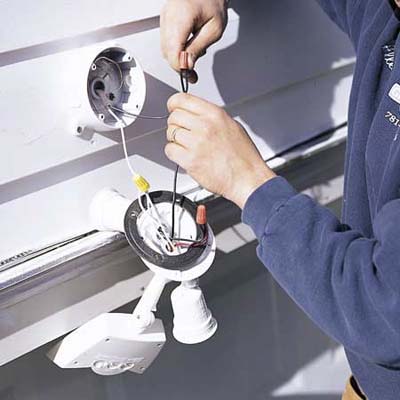 • Trim the cable coming from the round outlet box to 6 inches and use a utility knife to cut away the plastic sheathing.
• Use wire strippers to remove 1/2 inch of the plastic insulation from the black and white wires.
• Join the cable to the floodlight, as detailed in "Wiring Connections".
• Attach the floodlight with machine screws and insert bulbs.
• Make the wire connections at the junction box and switch. Then turn on the power and adjust the lamp holders and motion sensor.