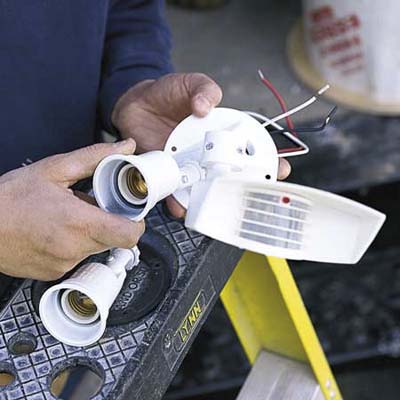 • Carefully screw the motion sensor into the center hole in the round lamp-holder cover.
• Thread the two lamp holders into the holes on either side of the motion sensor.
• Finger-tighten the motion sensor and lamp holders; don't use pliers. Final tightening and adjustment aren't done until after the floodlight is mounted on the garage wall.
TIP: If desired, spray-paint the floodlight to match the house. But not the sensor — paint might impede its performance.