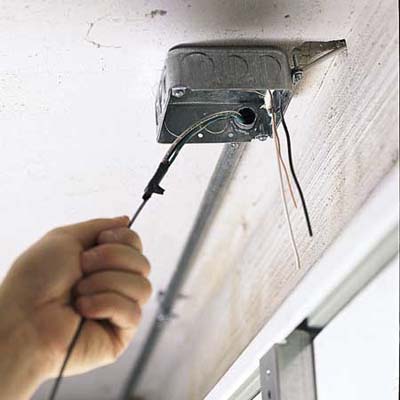 • Remove the cover plate from the right-angle conduit connector that's nearest the wall receptacle extension box.
• Feed an electrician's fish tape into this connector and push it through the conduit until it comes out the extension box.
• Use electrician's tape to attach one each of black, white, and green 14-gauge stranded copper wires to the fish tape.
• Pull the fish tape until the wires come out of the connector, then undo the fish tape.
• At the junction box, push the tape into the conduit. Reconnect the three wires to it, then pull them into the box.