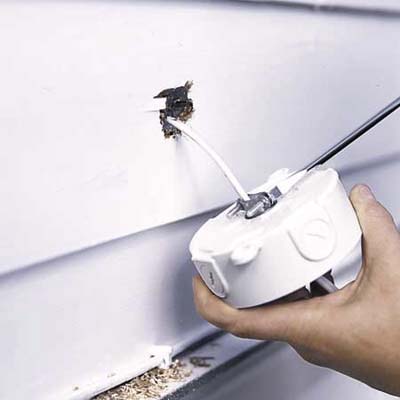 • Fasten a cable connector to the hole in the base of the round outlet box.
• Feed the nonmetallic cable through the connector, then tighten the connector screw.
• Fill the hole in the wall with silicone caulk or putty.
• Press the round outlet box flat against the siding and secure it with two 2-inch-long galvanized decking screws.
TIP: Use a connector wherever a cable or wire enters a box.