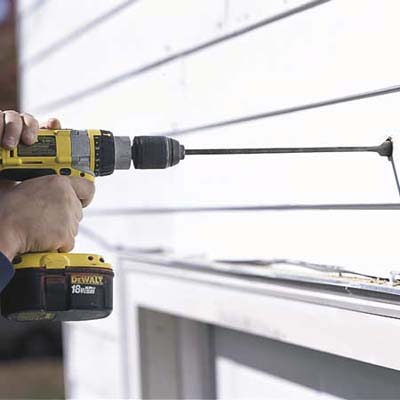 • Measure from the top of the doorway to the ceiling and subtract 1 inch. Then move outside and mark the siding that dimension up from the center of the door.
• Bore a level hole through the garage wall with a 7/8-inch-diameter spade bit (see photo above).
• Inside, connect a junction box to the conduit running across the front wall. Then screw the box to the ceiling.
• Run a length of 14/2 nonmetallic cable (Romex) from the junction box through the hole to the outdoors.