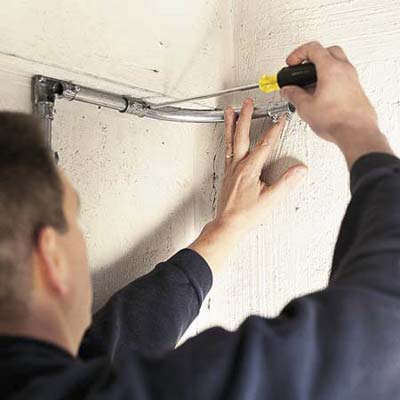 • Hold a conduit elbow against the wall corner and cut a piece of conduit to fit between the elbow and the right-angle connector.
• Insert the conduit into the right-angle connector; if it's longer than 12 inches, install a conduit hanger.
• Join elbow to the conduit with a straight coupling.
• Continue installing conduit across the front wall, ending it over the center of the garage door. Use hangers every 12 inches.