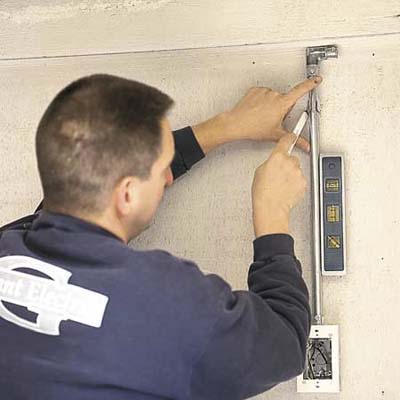 • Measure from the top of the extension box to the garage ceiling and then subtract 1 1/2 inches. Saw a piece of conduit to that dimension and file smooth any sharp burrs.
• Slide a right-angle connector onto one end of the conduit. Insert the other end into the connector on the extension box.
• Put a conduit hanger on the conduit. Check that the conduit is perfectly plumb, then mark the hanger's position.
• Move the conduit and screw the hanger to the wall. Slip the conduit back into place and secure it by tightening the screw on the hanger.
TIP: Use a magnetic torpedo level, which sticks to the conduit.