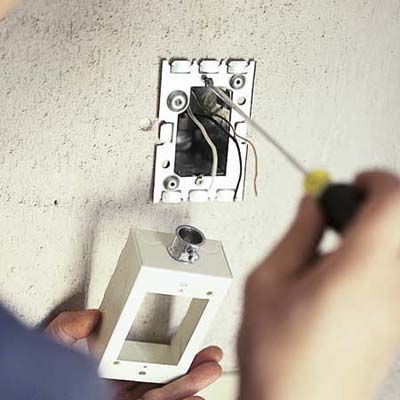 • After turning off the electricity to the garage, remove one of the existing wall receptacles.
• Screw the metal mounting plate that comes with the extension box to the electrical box in the wall.
• Use a screwdriver to pry the round knock-out plug from the top of the extension box. Attach a 1/2-inch metal conduit connector to the top of the box.
• Fasten the extension box to the mounting plate with the two long screws provided.