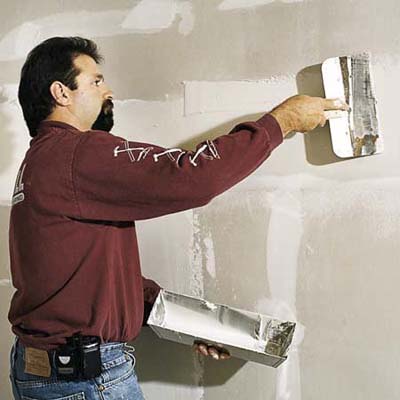 •With the 10-inch knife, scoop up 2 inches of compound. Then scrape off 2 inches worth at each end of the blade.
•Apply compound to all joints and screwheads, then smooth it in a separate pass. Allow to dry overnight.
•The next day, sand with fine-grit drywall sandpaper.
•For third coat, load entire edge of 10-inch knife with compound and apply to joints and screwheads as before. Smooth to an imperceptible, feathered edge.
•Let dry overnight, then sand as before. Wipe all surfaces with a damp cloth to ready them for priming.