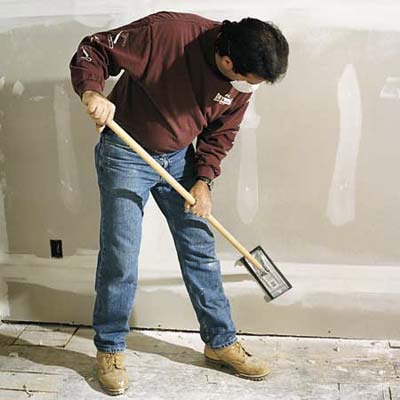 •Check that compound is uniformly white, which indicates that it is dry. (Wet areas appear darker.)
•Sand inside corners with corner sanding block.
•Sand all other surfaces using a pole sander with medium-grit abrasive. Apply gentle, even pressure. Sand only enough to smooth rough areas; don't sand down into paper tape.
•Feel for rough areas and sand as needed. TIP: Don't try to sand out indentations or craters; these will be filled by subsequent coats of compound.