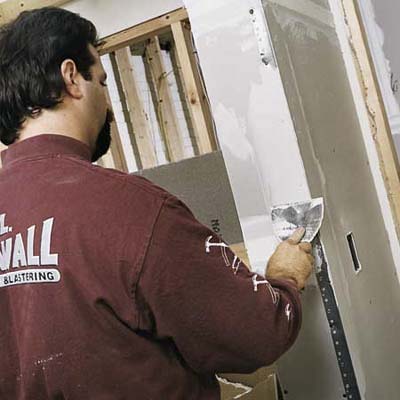 •Make sure the metal corner bead on outside corners is nailed or clinched every 10 inches. Straighten bends, if necessary, with corner clincher (see "Tools," far right).
•Using the 5-inch knife, smear one side of bead with compound. Repeat on the other side.
•Holding the blade against drywall and bead at the same time, run the knife down the corner, smoothing the compound in a single stroke. Repeat on the other side.
•Let compound dry overnight.