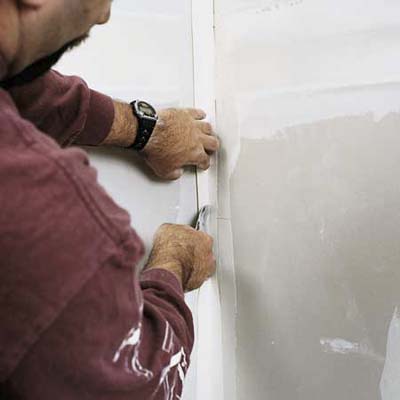 •Using a 5-inch knife, fill the seam and cover 2 inches on either side of the corner with compound.
•Cut a piece of tape the full length of the corner; crease it in half lengthwise. With knife, gently push into corner.
•Starting in the middle, draw the knife along the drywall, smoothing the tape on one side of the crease. Skew blade 45 degrees to squeeze out excess mud.
•Run knife in the same way on the opposite side of the crease. Finish by smoothing back to the starting point.