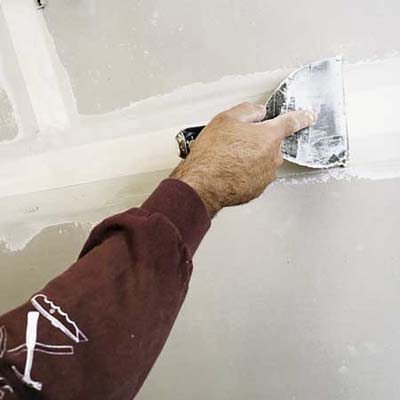 •Starting halfway along the joint, hold the 5-inch knife against the tape at a 25-degree angle to the wall.
•Pull knife to one end of the joint in a single stroke, smoothing the tape and pressing it firmly into the compound.
•Scrape excess compound from the blade into mud box.
•Return to the starting point and repeat in the other direction. (This technique prevents tape from pulling off wall.)
•Repeat Steps 2, 3, and 4 on remaining walls or ceiling.