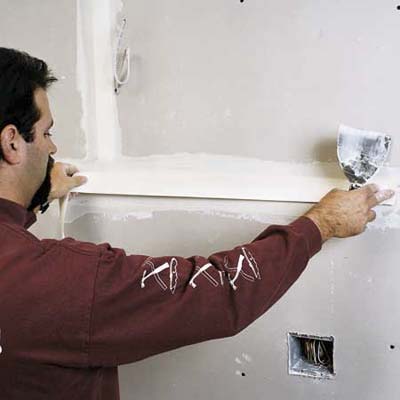 •Unroll 3 feet of tape from dispenser, but don't tear it off.
•Center tape over seam and, using fingers, gently press into the fresh compound.
•Unroll and bed tape into rest of joint.
•At the end of the joint, place the knife edge perpendicular to the tape face and tear.